Facilities
OHVs
Terrain
Signage
Emergencies
Facilities
There are no facilities. Hanksville is the closest town for facilities.
OHVs
Terrain
Signage
Emergencies
This is a fun trail to explore and often looks over the edge of poison spring canyon on the north side, down into the dirty devil river on the far eastern edged and is the route to Leprechaun Canyon if you wish to some rock climbing.
It's not a long trail and can be navigated by riders of any age or experience level and can be completed in a 2-3 hours easily.

This ride could be combined with other trails in the area to fill a weekend.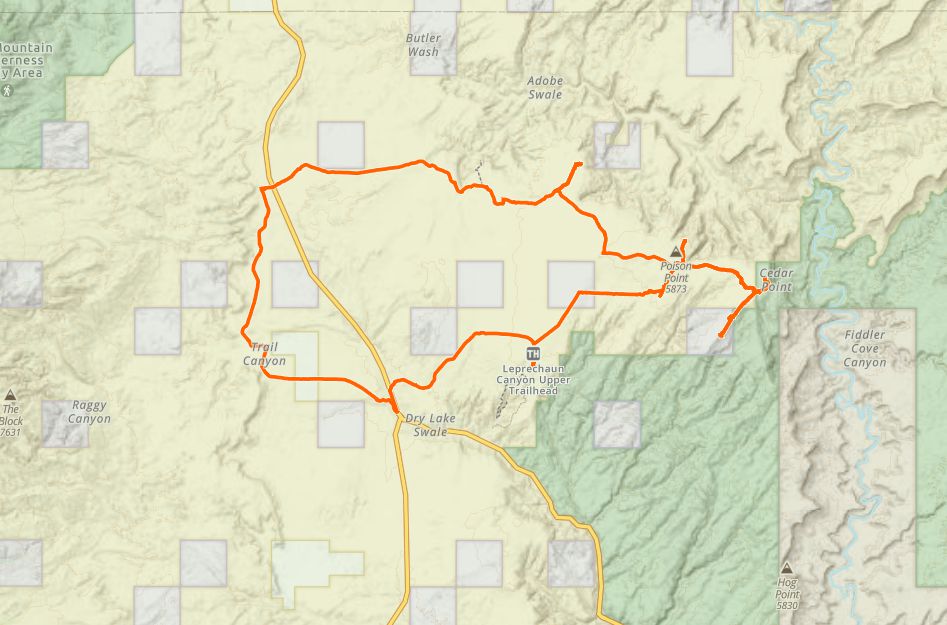 We recommend to download the GAIA App on your mobile device.
You can view and download the route from GAIA as well as see photos with their location geotagged on the trail.
Click "View 360 Map" to explore the trail in Google Street View and "See the Trail Before You Ride the Trail."
The GPX or KML files are available for you to download and use on your preferred app or device. 
Within our Key Points you will discover trail head parking, trail markers, points of interests, intersections as well as terrain and obstacles.
Click on the links below to reveal images and information