Facilities
OHVs
Terrain
Signage
Emergencies
Facilities
Marysvale has gas, groceries, and great Pizza among the several small seasonal restaurants.
This trail will take you through Monroe, Elsinore and into Richfield. All of these towns have Gas and Groceries.
OHVs
Terrain
Signage
Emergencies
Marysvale is a great place to base your trip to the Paiute Trail as is sits nearly in the center of the trail system and has just enough amenities to keep you comfortable and safe.
However occasionally you might want to catch a movie or make a Walmart stop. For that you can ride your OHV from Marysvale to Richfield via the back roads and its easy and quite fast.
This route will take you to the east side of Marysvale along the Sevier River north, through the mining district and into the town of Monroe. From Monroe you will work your way over to Elsinore and then north into Richfield.
Its easy just follow the signs and the gps track.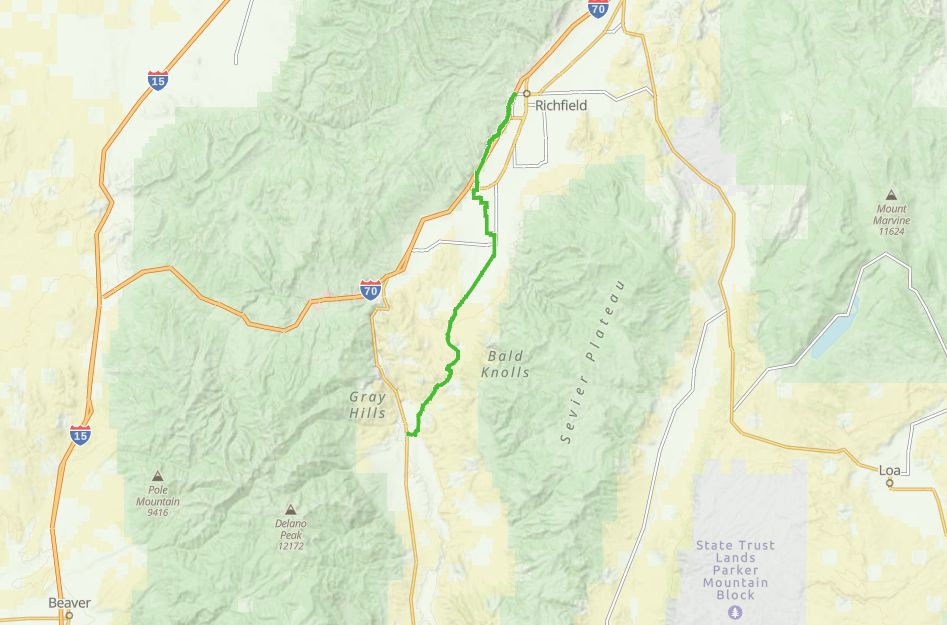 We recommend to download the GAIA App on your mobile device.
You can view and download the route from GAIA as well as see photos with their location geotagged on the trail.
Click "View 360 Map" to explore the trail in Google Street View and "See the Trail Before You Ride the Trail."
The GPX or KML files are available for you to download and use on your preferred app or device. 
Within our Key Points you will discover trail head parking, trail markers, points of interests, intersections as well as terrain and obstacles.
Click on the links below to reveal images and information