Facilities
OHVs
Terrain
Signage
Emergencies
Facilities
The Trail head at Ticaboo can provide most anything you may need. Food, Fuel, lodging.
OHVs
Terrain
Signage
Emergencies
This trail begins at the Hotel/Gas Station in Ticaboo. Look for the kiosk with a large map. It is okay to unload in the large parking area even if you are just riding for the day.

You will will hear north/west and drop into Shootering Canyon and pass the old mining district as you work you way up to the base of Mount Hillars.
In Shootering canyon, after you pass the mines, you may find a few challenging patches as the trail follows the bottom of a steep canyon that can at times carry a lot of water changing the trail difficulty.

There is a single gate on this trail, please leave it as you found after you go through. It's there to control grazing cattle, not keep you out.

The trail traverses the south face of the Mount Hillars giving you some great views toward Lake Powell. These are fairly well maintained dirt roads but can be rough and rocky in spots.

After traversing the south face of Mount Hillars you will return to shootering canyon and back to Ticaboo.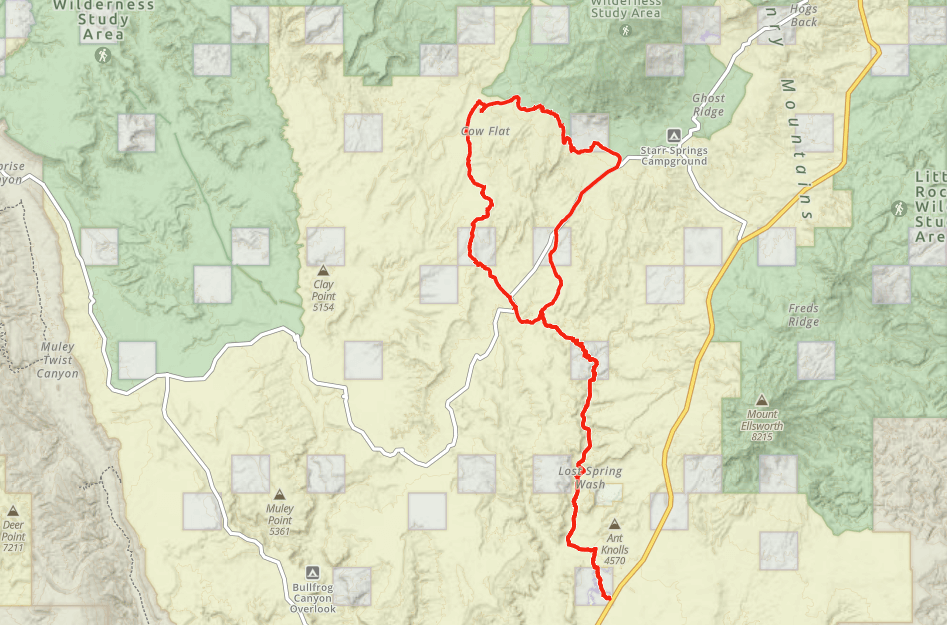 We recommend to download the GAIA App on your mobile device.
You can view and download the route from GAIA as well as see photos with their location geotagged on the trail.
Click "View 360 Map" to explore the trail in Google Street View and "See the Trail Before You Ride the Trail."
The GPX or KML files are available for you to download and use on your preferred app or device. 
Within our Key Points you will discover trail head parking, trail markers, points of interests, intersections as well as terrain and obstacles.
Click on the links below to reveal images and information