Facilities
OHVs
Terrain
Signage
Emergencies
Facilities
None, but Vernon has the basics.
OHVs
Terrain
Signage
Emergencies
The Prospector trail system is located in Tooele County Utah and covers approximately 700 miles. For that reason, we picked one section to ride for the day. We chose to start at the OHV parking area and Prospector Trail Kiosk located on HWY 36 just on the south end of the town of Vernon at the Intersection of HWY 36 and Benmore Rd. We headed south past Vernon Reservoir and ended at another Prospector Trail system Kiosk in the Cherry Creek area within view of the Little Sahara Sand Dunes. It will take you all day to explore this area and it is well worth the trip. We covered over 65 miles. The trails follow well-maintained gravel roads so you can expect smooth, easy sailing for the entire trip.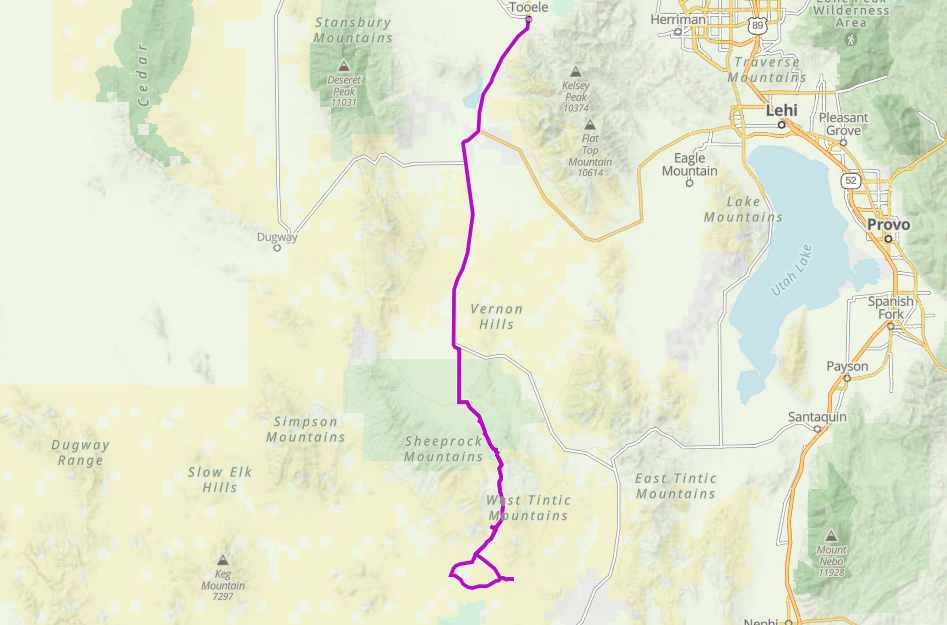 We recommend to download the GAIA App on your mobile device.
You can view and download the route from GAIA as well as see photos with their location geotagged on the trail.
Click "View 360 Map" to explore the trail in Google Street View and "See the Trail Before You Ride the Trail."
The GPX or KML files are available for you to download and use on your preferred app or device. 
Within our Key Points you will discover trail head parking, trail markers, points of interests, intersections as well as terrain and obstacles.
Click on the links below to reveal images and information