Facilities
OHVs
Terrain
Signage
Emergencies
Facilities
Lodging, restaurants, fuel and groceries are all available in Enterprise. There are no services available along the trail.
OHVs
Terrain
Signage
Emergencies
The Stud Horse Draw OHV Loop is a good ride for beginners that lies off the beaten path. The trailhead is 15 miles or so west of Enterprise and offers some unique scenery, riding and a trip back to the Old West. The 50-mile trip took us about 4.5 hours to complete with an average moving speed of 11.5 mph.
Terrain consists of mostly dirt and gravel roads that take off across the flats for some high desert riding. Picnic tables and ponderosa pines make the stop at pine park a good place to have a picnic and take in something different than the junipers and sagebrush.
Enterprise makes a great base-camp offering a small motel, groceries, fuel and a couple eateries. Nearby Enterprise Reservoir and the surrounding area offer great opportunities for camping.
This is a popular ride during the Tristate ATV Jamboree that typically takes place in March. You can find out more about this event and find some great people to ride with by visiting
thetristateatvclub.com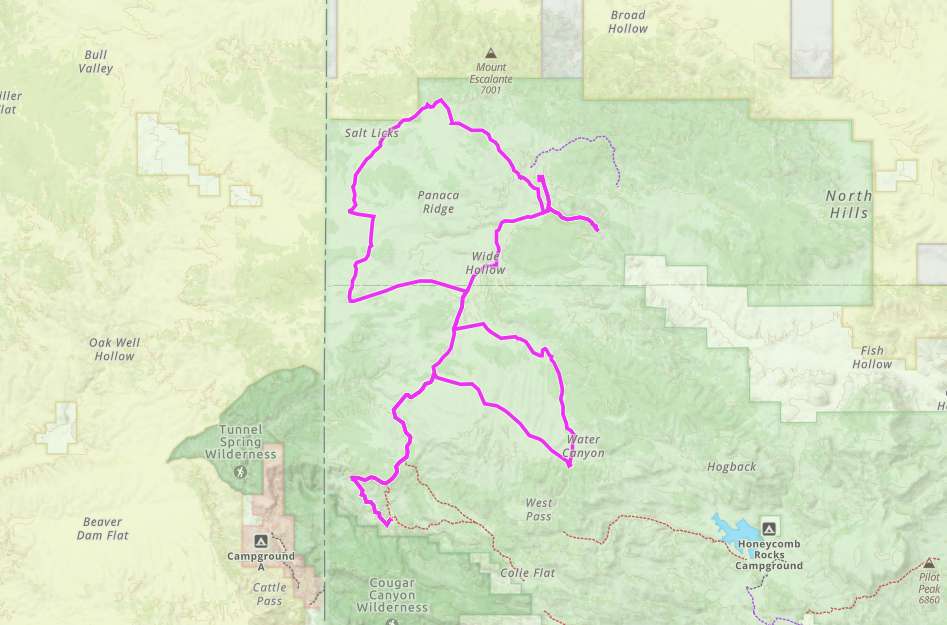 We recommend to download the GAIA App on your mobile device.
You can view and download the route from GAIA as well as see photos with their location geotagged on the trail.
Click "View 360 Map" to explore the trail in Google Street View and "See the Trail Before You Ride the Trail."
The GPX or KML files are available for you to download and use on your preferred app or device. 
Within our Key Points you will discover trail head parking, trail markers, points of interests, intersections as well as terrain and obstacles.
Click on the links below to reveal images and information