Facilities
OHVs
Terrain
Signage
Emergencies
Facilities
This ride is OUT in the desert. Let people know where you are going and when you plan to return. Bring plenty of water, food, tools and make sure you have a good spare tire. You can stock up on gas and supplies in Tooele, Eureka, Nephi or Delta (depending on which direction you are coming from). There is a small campground and vault toilet at the Pony Express Historical Marker.
OHVs
Terrain
Signage
Emergencies
The Slow Elk Hills trail is along the Historic Pony Express Route in Utah's West Desert between Tooele and Juab Counties. This 56-mile trail circles Table Mountain and Cup Butte. The Great Basin Region is miles and miles of nothing but miles and miles; with interesting places to explore for those who love the desert. We spent 3.5 hours riding at an average speed of 16 mph. Plan at least five hours to allow for some additional exploration, and plan your trip so you can grab a bite and explore one of the towns nearby.

Speaking of nearby towns, there are no services in the immediate area and this is the desert so stock up on water and other supplies in Tooele, Eureka, Nephi or Delta (depending on where you are coming from). Make sure someone knows where you are going and map out your trail with the resources here.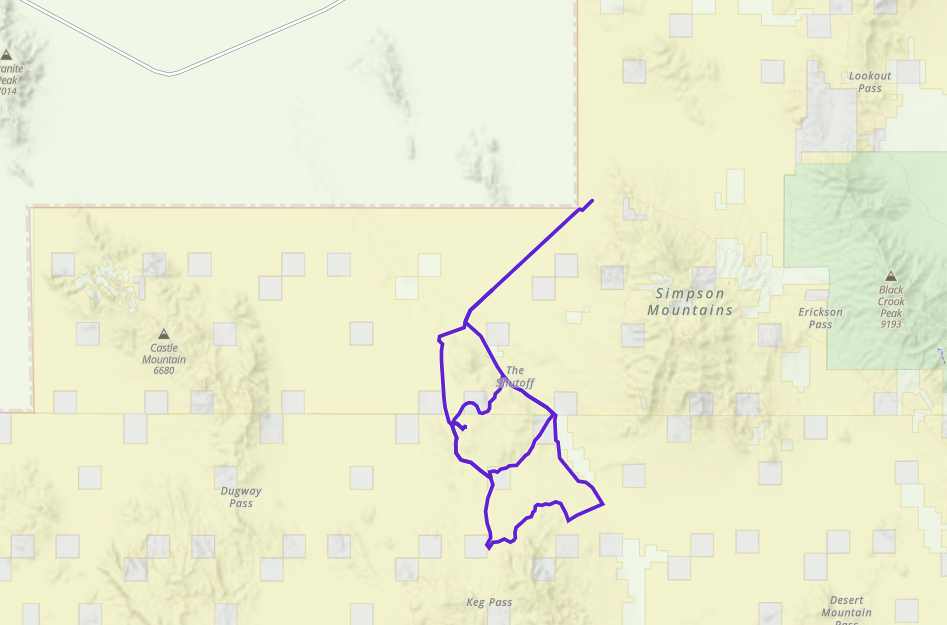 We recommend to download the GAIA App on your mobile device.
You can view and download the route from GAIA as well as see photos with their location geotagged on the trail.
Click "View 360 Map" to explore the trail in Google Street View and "See the Trail Before You Ride the Trail."
The GPX or KML files are available for you to download and use on your preferred app or device. 
Within our Key Points you will discover trail head parking, trail markers, points of interests, intersections as well as terrain and obstacles.
Click on the links below to reveal images and information