Facilities
OHVs
Terrain
Signage
Emergencies
Facilities
You start out in the town of Fountain Green, Utah.
OHVs
Terrain
Signage
Emergencies
The Sanpitch OHV trail is located in Sanpete County, up Log Canyon just to the northwest outside of Fountain Green, Utah. The trail is approximately 23 miles "one way" long and took about 2.5 hours to run at an average speed of 9 mph. So plan about four hours for this trail to include some time for exploring and having lunch along the way.

The trail is quite scenic, climbing through aspen trees up on top with no major obstacles to enjoy a pleasant day of riding.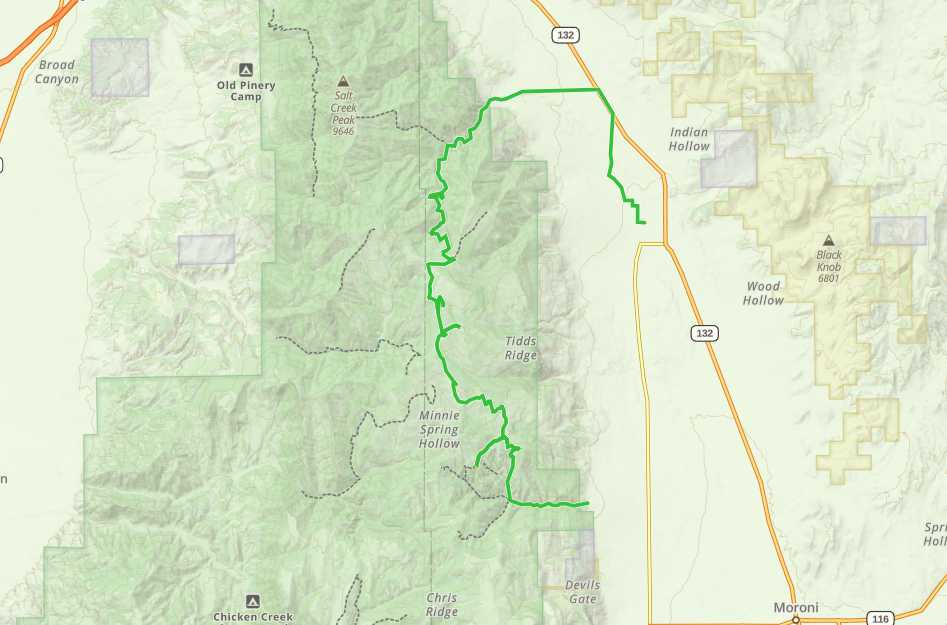 We recommend to download the GAIA App on your mobile device.
You can view and download the route from GAIA as well as see photos with their location geotagged on the trail.
Click "View 360 Map" to explore the trail in Google Street View and "See the Trail Before You Ride the Trail."
The GPX or KML files are available for you to download and use on your preferred app or device. 
Within our Key Points you will discover trail head parking, trail markers, points of interests, intersections as well as terrain and obstacles.
Click on the links below to reveal images and information