Marysvale to Fremont State Park
Facilities
OHVs
Terrain
Signage
Emergencies
Facilities
Marysvale: lodging, dining, gas; Joseph: gas, convenience store, limited lodging; Fremont State Park: camping, restrooms, museum; Silver King Mine: pit toilet and parking
OHVs
Terrain
Signage
Emergencies
The trail from Marysvale to Fremont State Park is one of many side trails of the Paiute ATV Trail System. Marysvale is a great location to base from to access the Paiute trail system with a number of places to stay in town or nearby such as Piute and Otter Creek State parks. We rode right out of town and chose to run the desert portion of the trail first so we could grab a burger and a shake in Joseph and ride the mountain portion of the trail in the afternoon.

This trail has some great attractions to check out to make this a full day ride. We ran the 60-mile trail in five hours at approximately 12 mph. Use the information below to plan your trip and be sure to include stops in the town of Joseph and Fremont Indian State Park.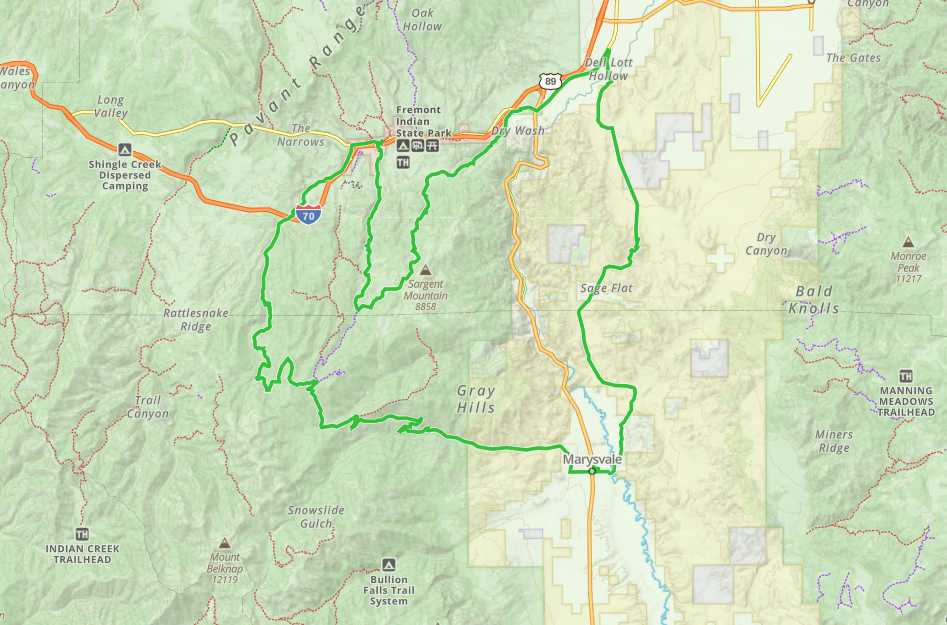 We recommend to download the GAIA App on your mobile device.
You can view and download the route from GAIA as well as see photos with their location geotagged on the trail.
Click "View 360 Map" to explore the trail in Google Street View and "See the Trail Before You Ride the Trail."
The GPX or KML files are available for you to download and use on your preferred app or device. 
Within our Key Points you will discover trail head parking, trail markers, points of interests, intersections as well as terrain and obstacles.
Click on the links below to reveal images and information