Joseph to Richfield Trail
Facilities
OHVs
Terrain
Signage
Emergencies
Facilities
Marysvale – lodging, dining, gas; Joseph – gas, convenience store, limited lodging; Fremont State Park – camping, restrooms, museum; Silver King Mine – pit toilet and parking.
OHVs
Terrain
Signage
Emergencies
The trail from Joseph to Richfield is one of many side trails of the beautiful Paiute Trail System. We rode for 2.5 hours at approximately 15 mph.

This area is known for its well maintained trails and rustic scenery. Be sure to make time to stop at Fremont Indian State Park, the home of 3,000 rock art panels!

Joseph is a quaint town with just about everything you'd need to set off on an offroad adventure. With the Flying U Country Store, you have quick access to all the supplies you and scrumptious food.

This is short half day ride, leaving plenty of time to stop and explore the area.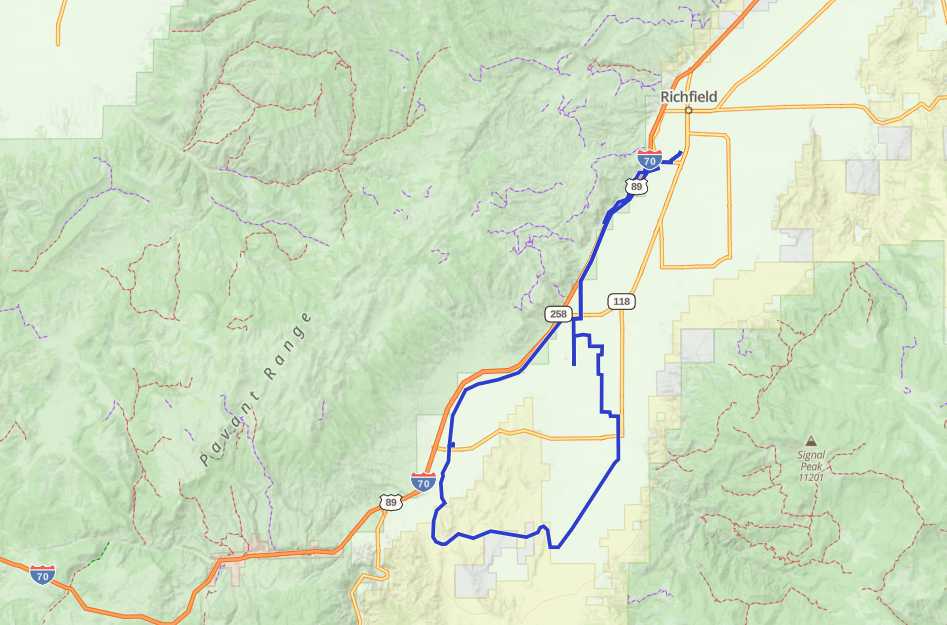 We recommend to download the GAIA App on your mobile device.
You can view and download the route from GAIA as well as see photos with their location geotagged on the trail.
Click "View 360 Map" to explore the trail in Google Street View and "See the Trail Before You Ride the Trail."
The GPX or KML files are available for you to download and use on your preferred app or device. 
Within our Key Points you will discover trail head parking, trail markers, points of interests, intersections as well as terrain and obstacles.
Click on the links below to reveal images and information
We started in Joseph taking the the north state street towards Elsinore.
This loop takes you through a much more rural setting and is a quick and exciting way to see Sevier County, in Antelope Valley and Flat Canyon.
Head north on Cove View Rd until reaching Richfield.