Facilities
OHVs
Terrain
Signage
Emergencies
Facilities
Restroom. You are in a town with most services.
OHVs
Terrain
Signage
Emergencies
The Forshea Mountain trails part of the Paiute Trail system and are located in Piute County and starts in the town of Marysvale UT. 178 miles south of Provo Utah. The trailhead begins in Marysvale Town Park where you are welcome to park while you ride. There is a restroom with running water here. While we rode approximately 45 miles there are many many more miles (thousands) of trail in the area. It will take you 4-5 hours to explore this trail depending on your driving and whether you take some of the side trails available. There are no services out on the trail so stock up on anything you need before leaving Marysvale.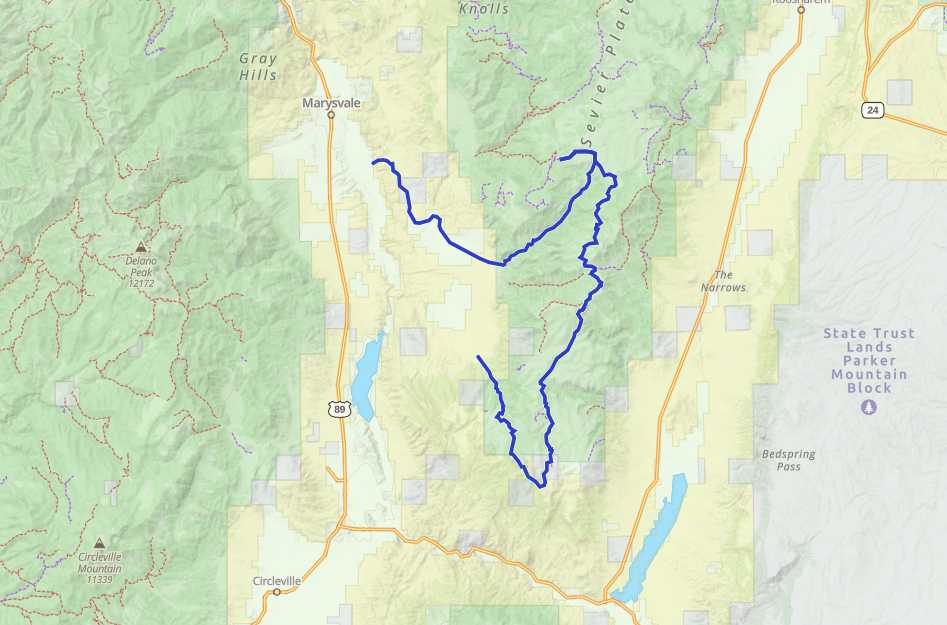 We recommend to download the GAIA App on your mobile device.
You can view and download the route from GAIA as well as see photos with their location geotagged on the trail.
Click "View 360 Map" to explore the trail in Google Street View and "See the Trail Before You Ride the Trail."
The GPX or KML files are available for you to download and use on your preferred app or device. 
Within our Key Points you will discover trail head parking, trail markers, points of interests, intersections as well as terrain and obstacles.
Click on the links below to reveal images and information