Devils Racetrack – San Rafael Swell
Facilities
OHVs
Terrain
Signage
Emergencies
Facilities
Closest services to the area are about 50 miles away. Stock up on supplies and fuel in Green River, Ferron, Hanksville or Salina (depending on which direction you are traveling from).
OHVs
Terrain
Signage
Emergencies
The Devil's Racetrack is a 42.4 mile desert loop just north of I-70 in the beautiful San Rafael Swell. Our ride took 6.5 hours at approximately 7 mph. This is a popular trail in the area and rightly so given the scenic landscapes and challenging terrain. This trail is for more experienced riders.

Points of interest along the trail include: Fix-It Pass, Swaseys Arch, views into the Sid's Mountain and Coal Wash Wilderness Areas and finally, Dutchman Arch.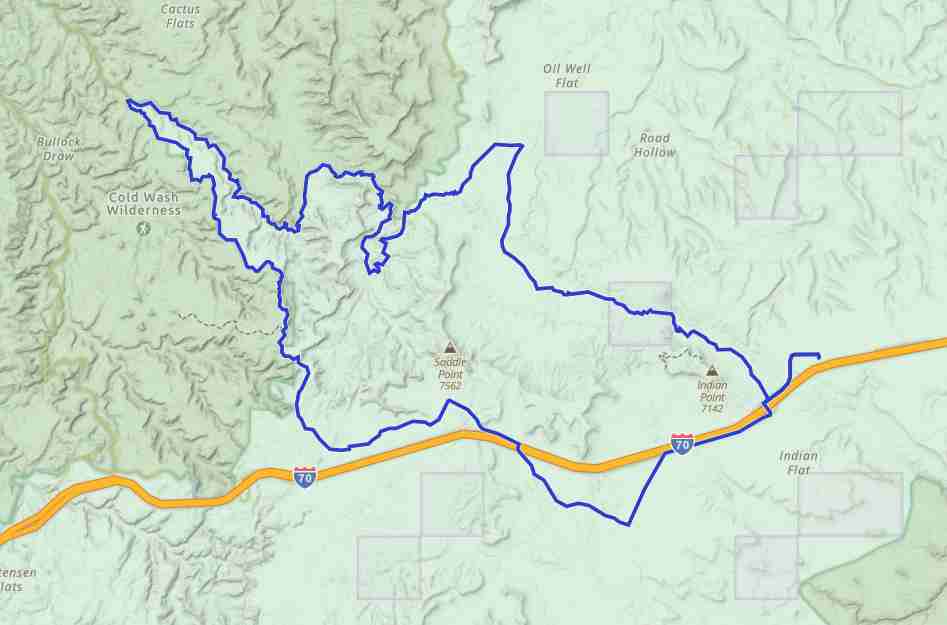 We recommend to download the GAIA App on your mobile device.
You can view and download the route from GAIA as well as see photos with their location geotagged on the trail.
Click "View 360 Map" to explore the trail in Google Street View and "See the Trail Before You Ride the Trail."
The GPX or KML files are available for you to download and use on your preferred app or device. 
Within our Key Points you will discover trail head parking, trail markers, points of interests, intersections as well as terrain and obstacles.
Click on the links below to reveal images and information