Temple Mountain Loop OHV Trail
Facilities
OHVs
Terrain
Signage
Emergencies
Facilities
Plenty of amenities as you drive through St. George and Santa Clara.
OHVs
Terrain
Signage
Emergencies
The Temple Mountain OHV trails are located in Emery County, Utah south of the San Rafael Reed Wilderness Area, with close proximity to Goblin Valley State Park, Green River and Hanksville. There is an area to stage with a restroom and fire rings that is suitable for camping.

This trail is 31 miles of rocky trails, sandy washes and beautiful mountain views. We spent four hours at an average speed of 6 mph riding. You can easily make this a full day trip by taking some of the side roads to explore this remote area.

There are no services on the trail so stock up in Green River or Hanksville.

Riding is scenic, with sandy trails, beautiful vistas and impressive views of Temple Mountain.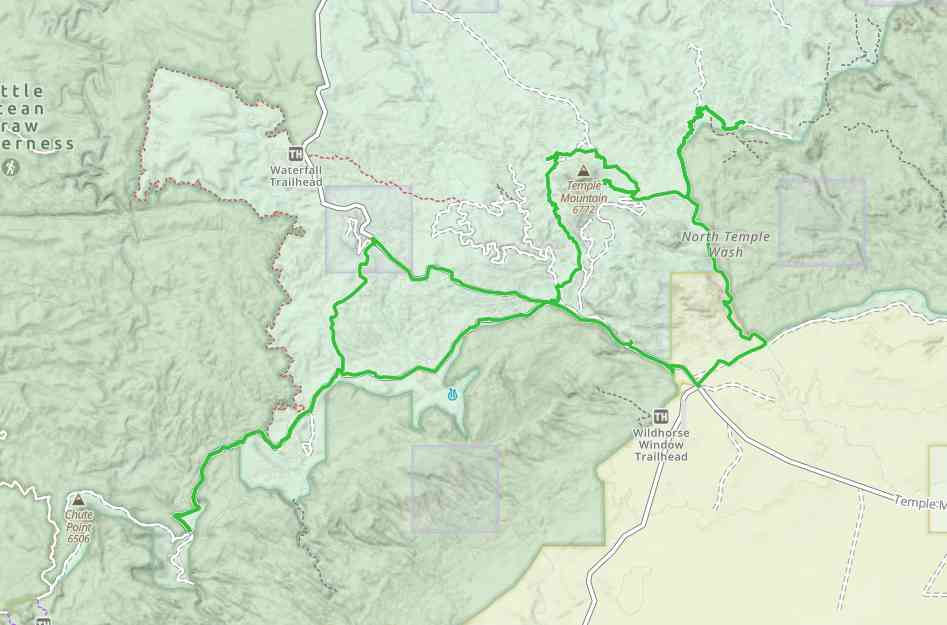 We recommend to download the GAIA App on your mobile device.
You can view and download the route from GAIA as well as see photos with their location geotagged on the trail.
Click "View 360 Map" to explore the trail in Google Street View and "See the Trail Before You Ride the Trail."
The GPX or KML files are available for you to download and use on your preferred app or device. 
Within our Key Points you will discover trail head parking, trail markers, points of interests, intersections as well as terrain and obstacles.
Click on the links below to reveal images and information