Facilities
OHVs
Terrain
Signage
Emergencies
Facilities
Hanksville is where we started and ended the ride. Hanksville has gas, groceries, restaurants, hotels and a BLM office if you have questions or would like maps of the area.
OHVs
Terrain
Signage
Emergencies
Robbers Roost was the remote hide out of the famous outlaw Butch Cassidy and the Wild Bunch. You will soon understand why they chose this area to hide form the law. There are hundreds of canyons and buttes. A posse could be spotted miles away and ride ride past a group of men hiding. Imagine no maps, no gps and little to no food or water for you or your horse. Luckily today we don't have those problems and we have reliable transportation so we can easily explore what once was an arduous and dangerous trek with little fear.

We started in Hanksville and returned to Hanksville. This is a great town with good dining and lodging and RV parks to make your trip easy.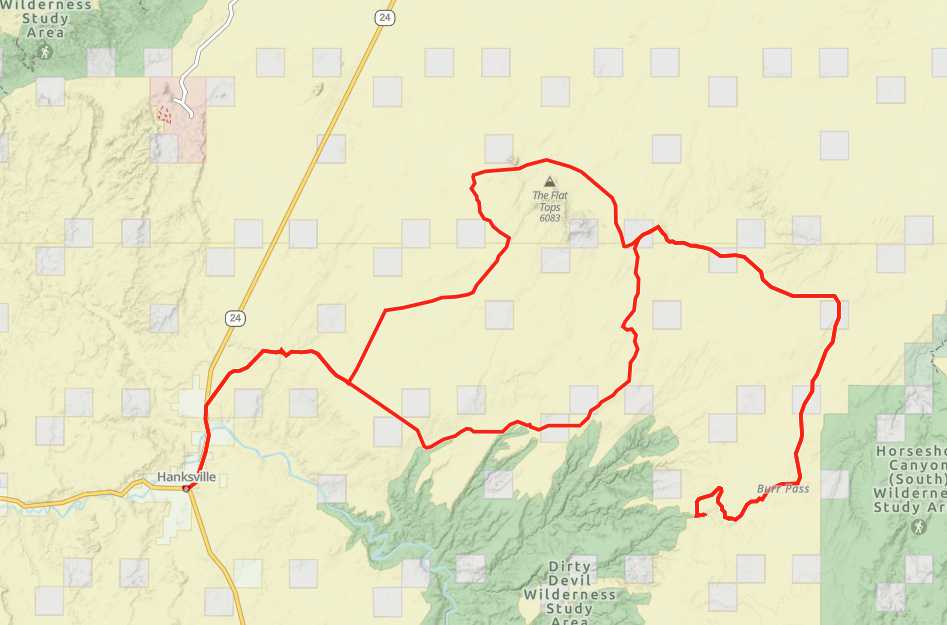 We recommend to download the GAIA App on your mobile device.
You can view and download the route from GAIA as well as see photos with their location geotagged on the trail.
Click "View 360 Map" to explore the trail in Google Street View and "See the Trail Before You Ride the Trail."
The GPX or KML files are available for you to download and use on your preferred app or device. 
Within our Key Points you will discover trail head parking, trail markers, points of interests, intersections as well as terrain and obstacles.
Click on the links below to reveal images and information