Facilities
OHVs
Terrain
Signage
Emergencies
Facilities
There are no facilities nearby. You should get food, fuel etc in Hanksville.
OHVs
Terrain
Signage
Emergencies
This is a fun trail without much difficulty. It is fun, and slow as it winds in and out of the ledges along the north slope of the Piute Pass ridge.
Lots of twisting and turning and scenic views along this route. You will find occasional diggings of old mines in this area.

It can be fun by itself or use it to extend your ride around Jacobs chair. The eastern exit of Jacobs chair is only a few hundred yards West on the Highway so combining the two trails is easy.

This trails ends back at the Western Parking lot for the Jacobs chair loop.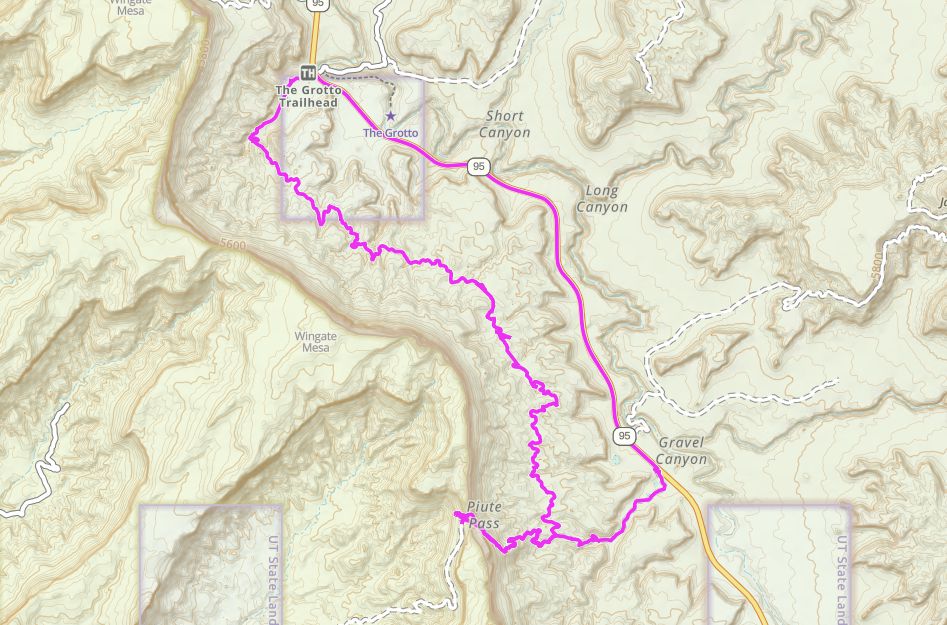 We recommend to download the GAIA App on your mobile device.
You can view and download the route from GAIA as well as see photos with their location geotagged on the trail.
Click "View 360 Map" to explore the trail in Google Street View and "See the Trail Before You Ride the Trail."
The GPX or KML files are available for you to download and use on your preferred app or device. 
Within our Key Points you will discover trail head parking, trail markers, points of interests, intersections as well as terrain and obstacles.
Click on the links below to reveal images and information