Facilities
OHVs
Terrain
Signage
Emergencies
Facilities
No Facilities on the trail. Fuel, food and lodging in Joseph or nearby Richfield, Utah
OHVs
Terrain
Signage
Emergencies
We spent seven hours riding from Joseph to Aurora for 85 miles at approximately 12 mph. You will want to plan on a long day out to allow for plenty of time for this ride. We rode the trail as an Loop but there are parts of the trail that follow along I-70 that you can stop if you like as well as going through Richfield.

Basing out of Joseph allows for close access to the trail to get an early start on the trail without a lot of additional travel. You can start from the Flying U Country Store where you can stock up on supplies and gas for the trail ahead.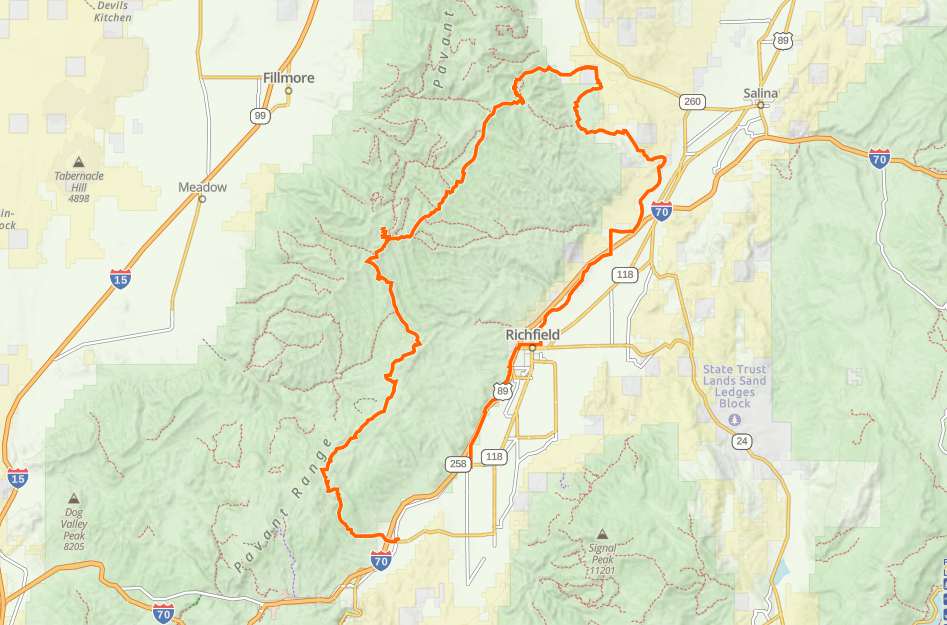 We recommend to download the GAIA App on your mobile device.
You can view and download the route from GAIA as well as see photos with their location geotagged on the trail.
Click "View 360 Map" to explore the trail in Google Street View and "See the Trail Before You Ride the Trail."
The GPX or KML files are available for you to download and use on your preferred app or device. 
Within our Key Points you will discover trail head parking, trail markers, points of interests, intersections as well as terrain and obstacles.
Click on the links below to reveal images and information