Facilities
OHVs
Terrain
Signage
Emergencies
Facilities
You start out in the town of Enterprise.
OHVs
Terrain
Signage
Emergencies
The Hardscrabble OHV trails are located in Washington County Utah adjacent to the town of Enterprise approximately 309 southwest of Salt Lake City Utah. There is plenty of good parking around town. We liked the park near the elementary school. We rode approximately 28 miles of trails and gravel roads but there is a lot more in this trail system. It will take you most of a day to explore this system and it is well worth the trip. There are no services so stock up on anything you need before leaving Enterprise. This is a great place to get away and enjoy some solitude while exploring a seldom seen part of Utah. The riding is pleasant and scenic, trails vary from easy to rough but not particularly difficult.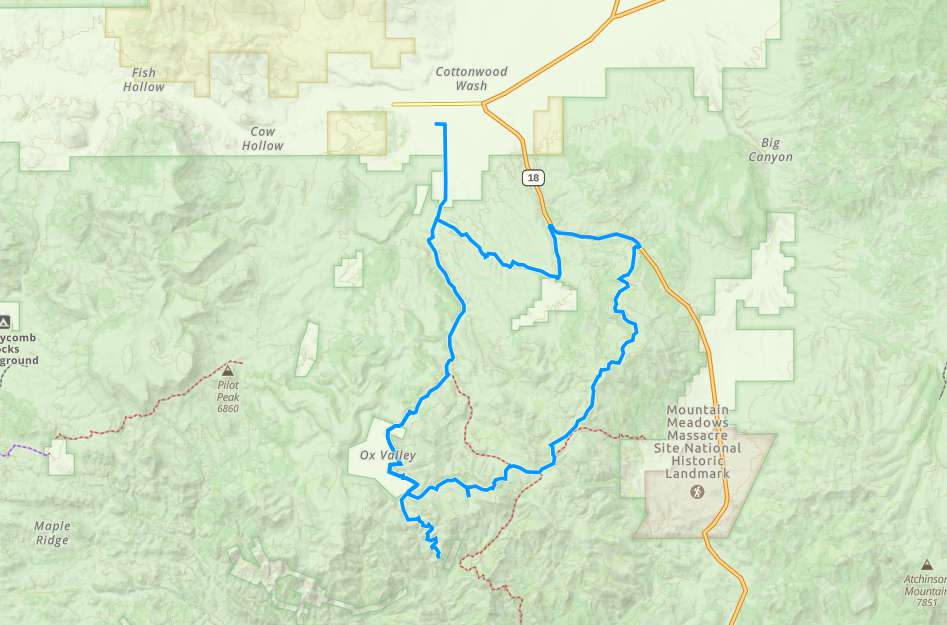 We recommend to download the GAIA App on your mobile device.
You can view and download the route from GAIA as well as see photos with their location geotagged on the trail.
Click "View 360 Map" to explore the trail in Google Street View and "See the Trail Before You Ride the Trail."
The GPX or KML files are available for you to download and use on your preferred app or device. 
Within our Key Points you will discover trail head parking, trail markers, points of interests, intersections as well as terrain and obstacles.
Click on the links below to reveal images and information