Facilities
OHVs
Terrain
Signage
Emergencies
Facilities
Vault Toilet at the Trailhead.
OHVs
Terrain
Signage
Emergencies
The Dowd trails are located in Dagget County approximately 49 miles North of Vernal UT, and 183 miles East of Salt Lake City Utah. The trailhead is located immediately off the FR094 exit from Hwy 44 very near milepost 14. Approximately 17 miles of routes are marked within the area. It will take you a few hours to explore this system depending on your driving and whether you take some of the hikes available. There are no services so stock up on anything you need before leaving Vernal, or Mountain View if coming from the North. There are a Vault Toilet and a picnic area at the Dowd Mountian Overlook area on the far East end of the trails. The view of Flaming Gorge is spectacular. The riding is pleasant and scenic, trails are generally easy for even beginners.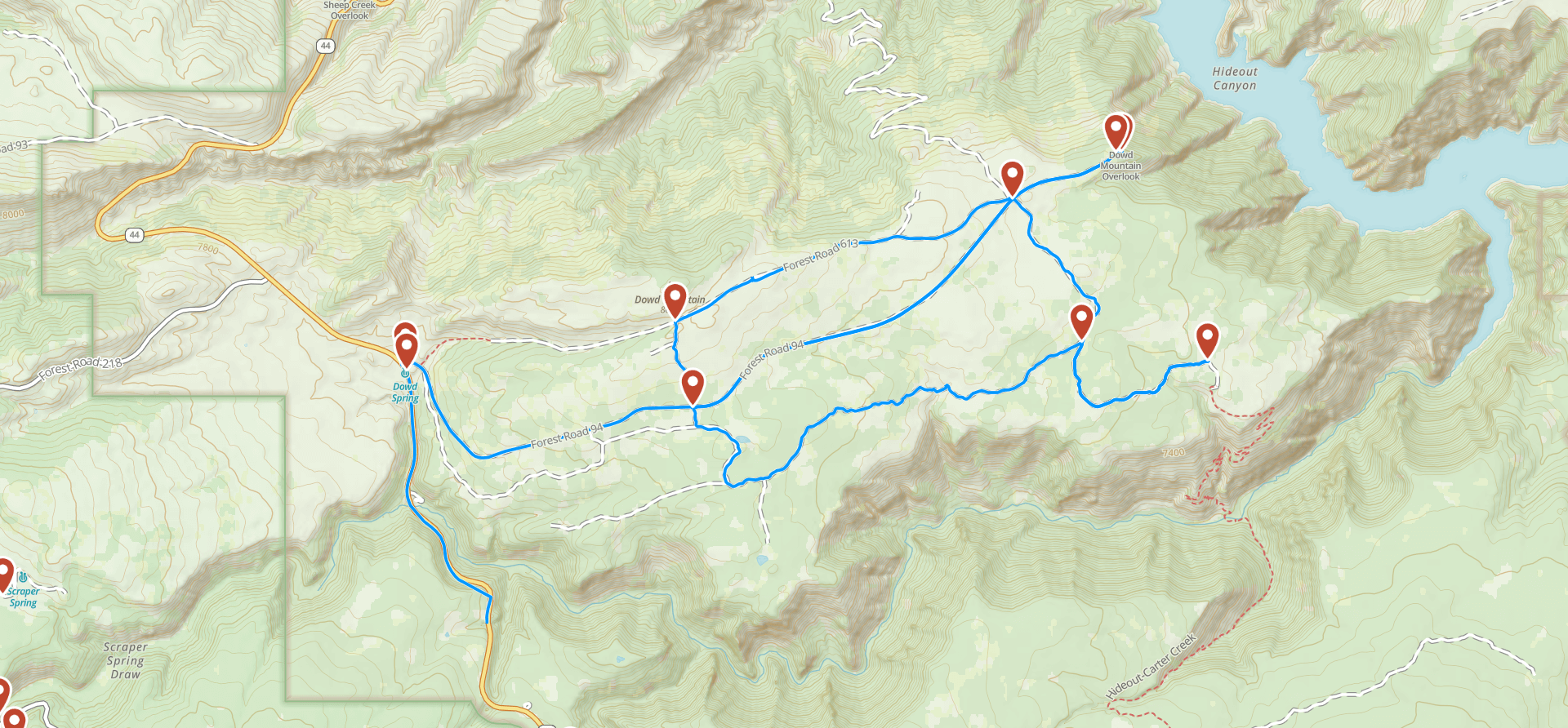 We recommend to download the GAIA App on your mobile device.
You can view and download the route from GAIA as well as see photos with their location geotagged on the trail.
Click "View 360 Map" to explore the trail in Google Street View and "See the Trail Before You Ride the Trail."
The GPX or KML files are available for you to download and use on your preferred app or device. 
Within our Key Points you will discover trail head parking, trail markers, points of interests, intersections as well as terrain and obstacles.
Click on the links below to reveal images and information