Little Moab Homansville Pass Loop
Facilities
OHVs
Terrain
Signage
Emergencies
Facilities
Eureka has Fuel, a few Restaurants and some Air B&B's but no Hotels.

OHVs
Terrain
Signage
Emergencies
Some of the best riding, so close to the Wasatch Front!!
Eureka has a long mining history, and as a result, a lot of old mining roads.
This trail will take you from downtown Eureka south where you will see some of the old mines and then back north to "Little Moab".
Little Moab is a favorite rock crawling area with a little bit to off everyone. From easy to really hard this is a great place to hone your rock crawling skills and get a feel for how your machine handles rock. You will be surprised at how much traction you get on these rocky mounds.

Perfect for a quick day out if you live in Northern Utah.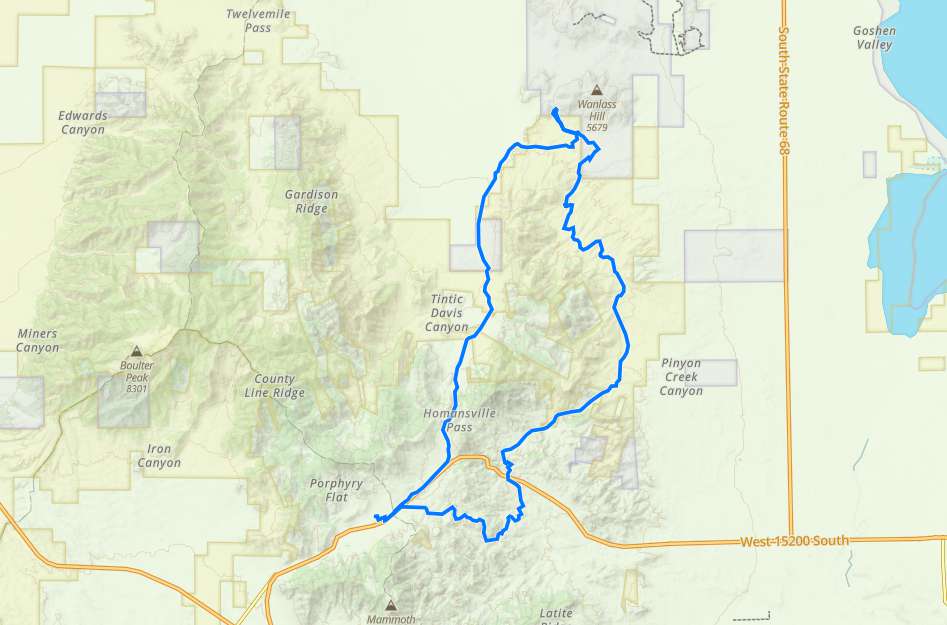 We recommend to download the GAIA App on your mobile device.
You can view and download the route from GAIA as well as see photos with their location geotagged on the trail.
Click "View 360 Map" to explore the trail in Google Street View and "See the Trail Before You Ride the Trail."
 Experience a bird's-eye view of the trail to get a better understanding of elevation changes and the surrounding terrain.
The GPX or KML files are available for you to download and use on your preferred app or device. 
Within our Key Points you will discover trail head parking, trail markers, points of interests, intersections as well as terrain and obstacles.
Click on the links below to reveal images and information