Facilities
OHVs
Terrain
Signage
Emergencies
Facilities
Enterprise: Enterprise has one motel, but there are two dry campgrounds out by the Enterprise Reservoir. The Honeycomb Campground is one our our favorites. There are two options to dine, both good. Marvs is a nostalgic burger joint and the Cafe' offers comfort food and sit down dining and a full breakfast menu. There is a hardware store, a grocery store and a Family Dollar.
OHVs
Terrain
Signage
Emergencies
Originally this trail was supposed to be a loop trail connecting Black Canyon to the Pilot Peak route and make a nice loop. The land managers, however, did not want to promote the route for deer habitat protection, so it is now an out and back. You will spend about half of your time on typical county type dirt road, the other half on two tracks. The trail is not difficult but what makes the route appealing is the views from each of the spurs you travel on.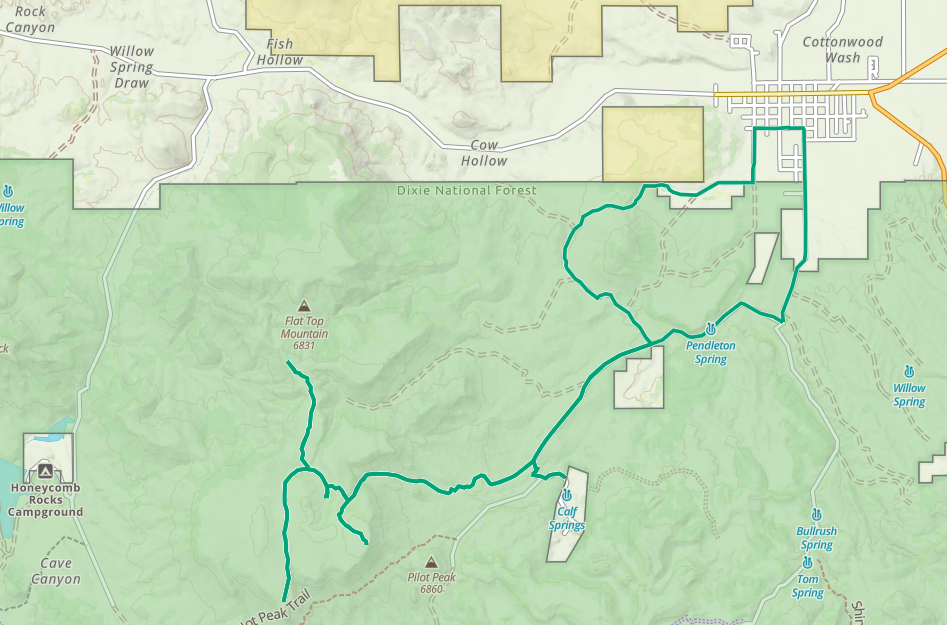 We recommend to download the GAIA App on your mobile device.
You can view and download the route from GAIA as well as see photos with their location geotagged on the trail.
Click "View 360 Map" to explore the trail in Google Street View and "See the Trail Before You Ride the Trail."
The GPX or KML files are available for you to download and use on your preferred app or device. 
Within our Key Points you will discover trail head parking, trail markers, points of interests, intersections as well as terrain and obstacles.
Click on the links below to reveal images and information