Arapeen OHV Trail: Palisade State Park Loop
Facilities
OHVs
Terrain
Signage
Emergencies
Facilities
Nearby Manti and Sterling are good places to stock up on fuel and supplies. Palisades State Park or a number of nearby campgrounds can serve as a base camp.
OHVs
Terrain
Signage
Emergencies
We rode The Palisades State Park Loop in 5.5 hours for a distance of 60 miles at 11 mph. Plan this trip around a visit to Palisades or some of the other camping destinations in the area that make for a long half-day ride with plenty of time for exploring and stretching your legs on a summer hike. This easy ride will take you into the mountains of the Manti-La Sal National Forest to escape the summer heat or to enjoy a fall excursion.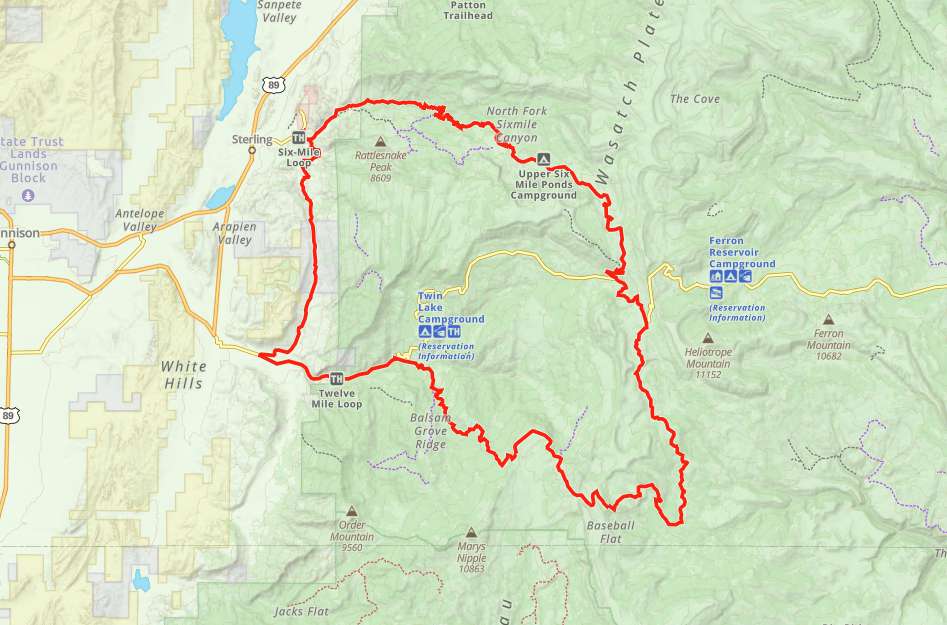 We recommend to download the GAIA App on your mobile device.
You can view and download the route from GAIA as well as see photos with their location geotagged on the trail.
Click "View 360 Map" to explore the trail in Google Street View and "See the Trail Before You Ride the Trail."
The GPX or KML files are available for you to download and use on your preferred app or device. 
Within our Key Points you will discover trail head parking, trail markers, points of interests, intersections as well as terrain and obstacles.
Click on the links below to reveal images and information